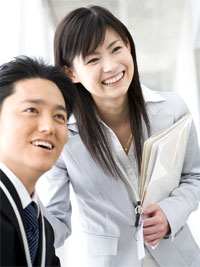 Learning Japanese will let you speak with interesting people, enjoy Japanese culture, and help your career prospects. However, most people don't know how to study Japanese effectively. Ippatsu provides you the resources to do so:
Flashcards
Practice Tests
Japanese Lessons
You can
supplement your existing course of study
or
start studying from scratch
. We have both original lesson plans and also supplementary materials for well-known text books such as "Japanese For Busy People" and the "Kanzen Master" series for the Japanese Language Proficiency Test (JLPT).
Beginner to Advanced
Whether you are new to Japanese or are nearly fluent, we can help you achieve your goals. You can master the Japanese alphabets (hiragana and katakana) or study kanji you need for the ikkyuu.
Features & Benefits